Please Login to See Price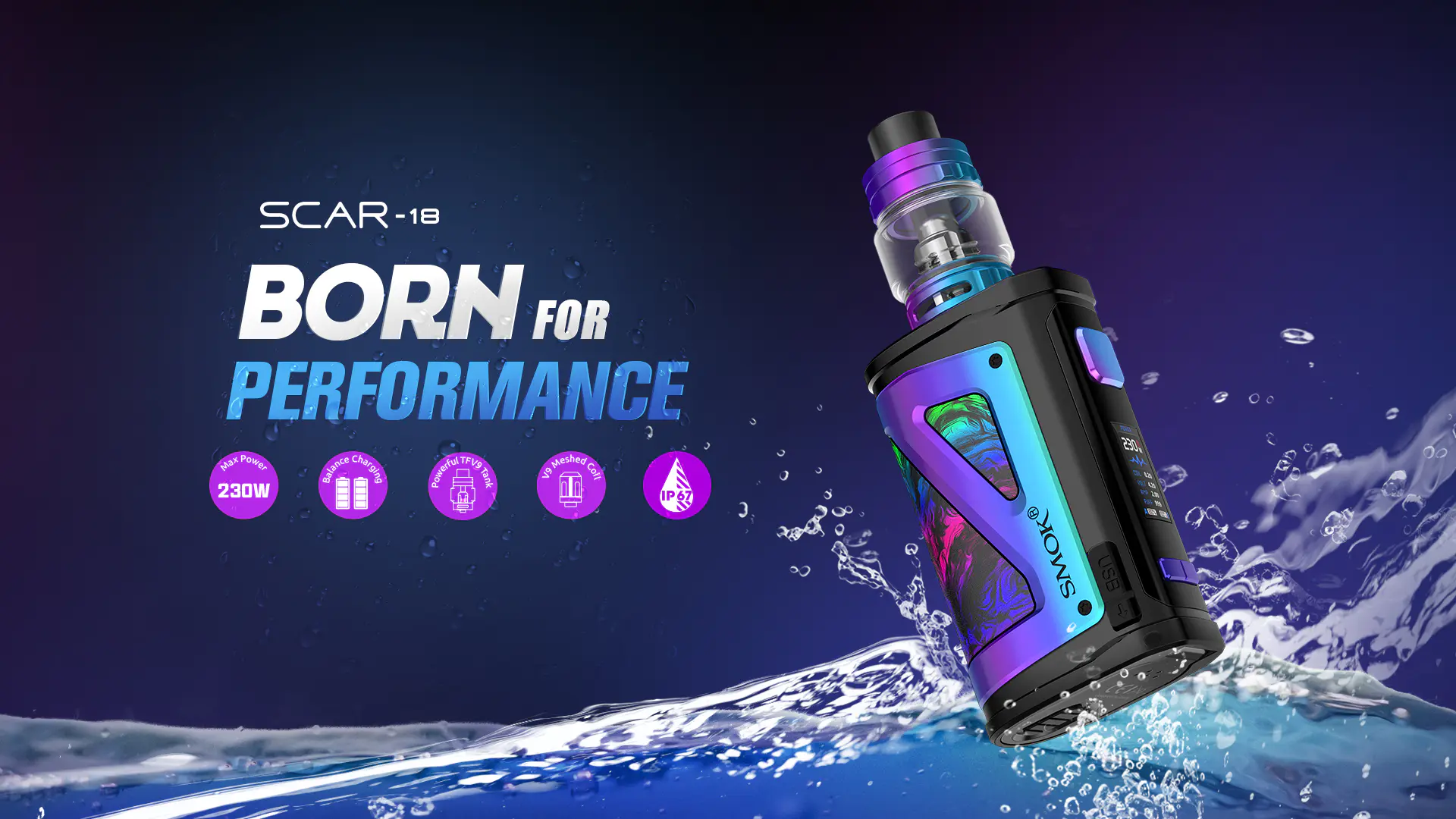 Lighting up new possibilities of box mod, SCAR-18 becomes synonymous with power and performance. It is driven by the latest chipset IQ-X with stable output and outstanding efficiency, and uses dual 18650 battery to provide a maximum power of 230W. The newly developed TFV9 tank comes with two V9 Meshed 0.15Ω coils that are designed for sub-ohm vaping for cloud chasers. Innovation keeps changing the vaping experience!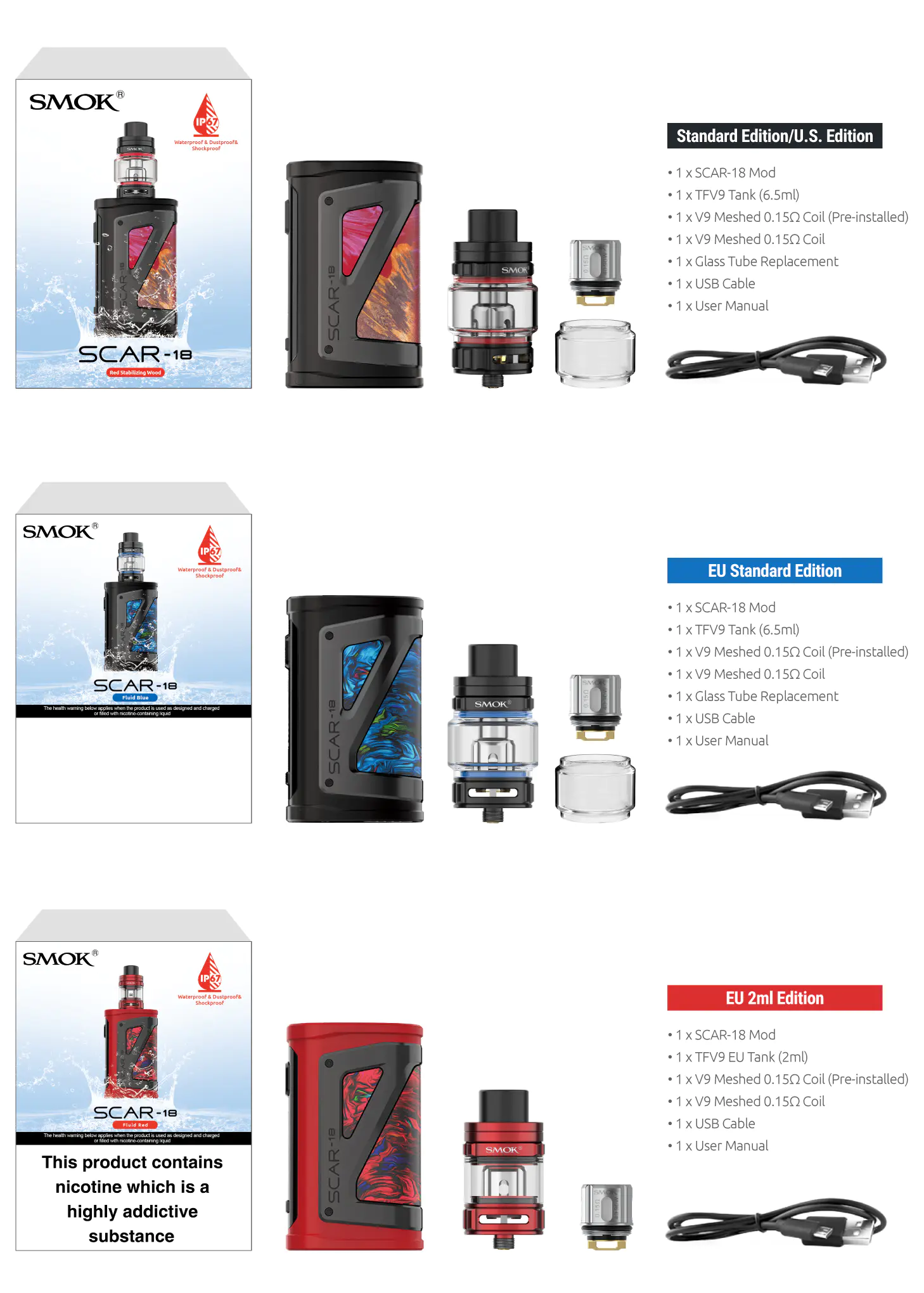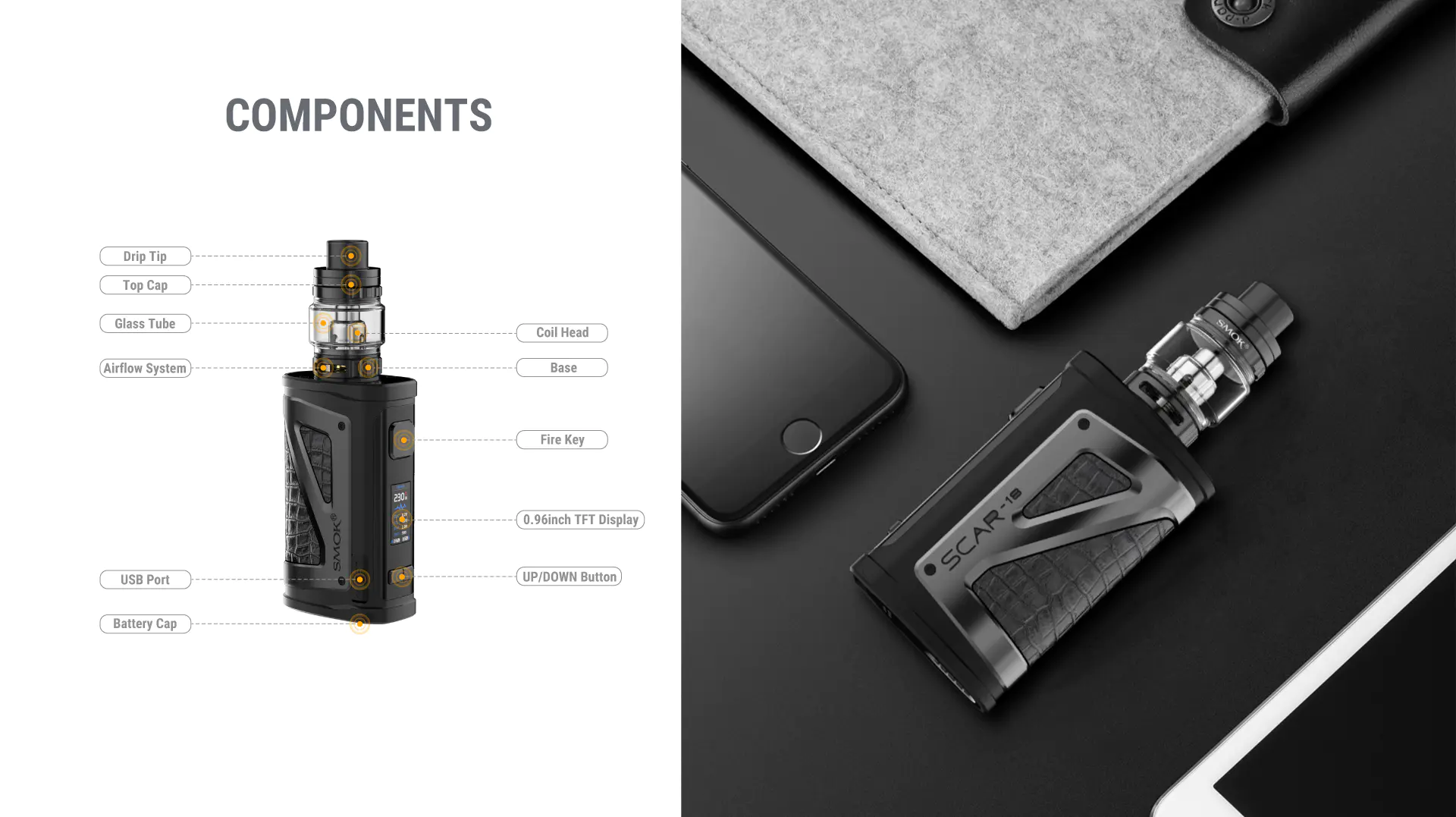 NEW LEVEL OF PROFESSIONAL PERFORMANCE
With the intelligent onboard chipset IQ-X and fully upgraded components, SCAR-18 is built to provide all the horsepower you need. Four modes are provided to meet difference requirements for effects, flavor and cloud.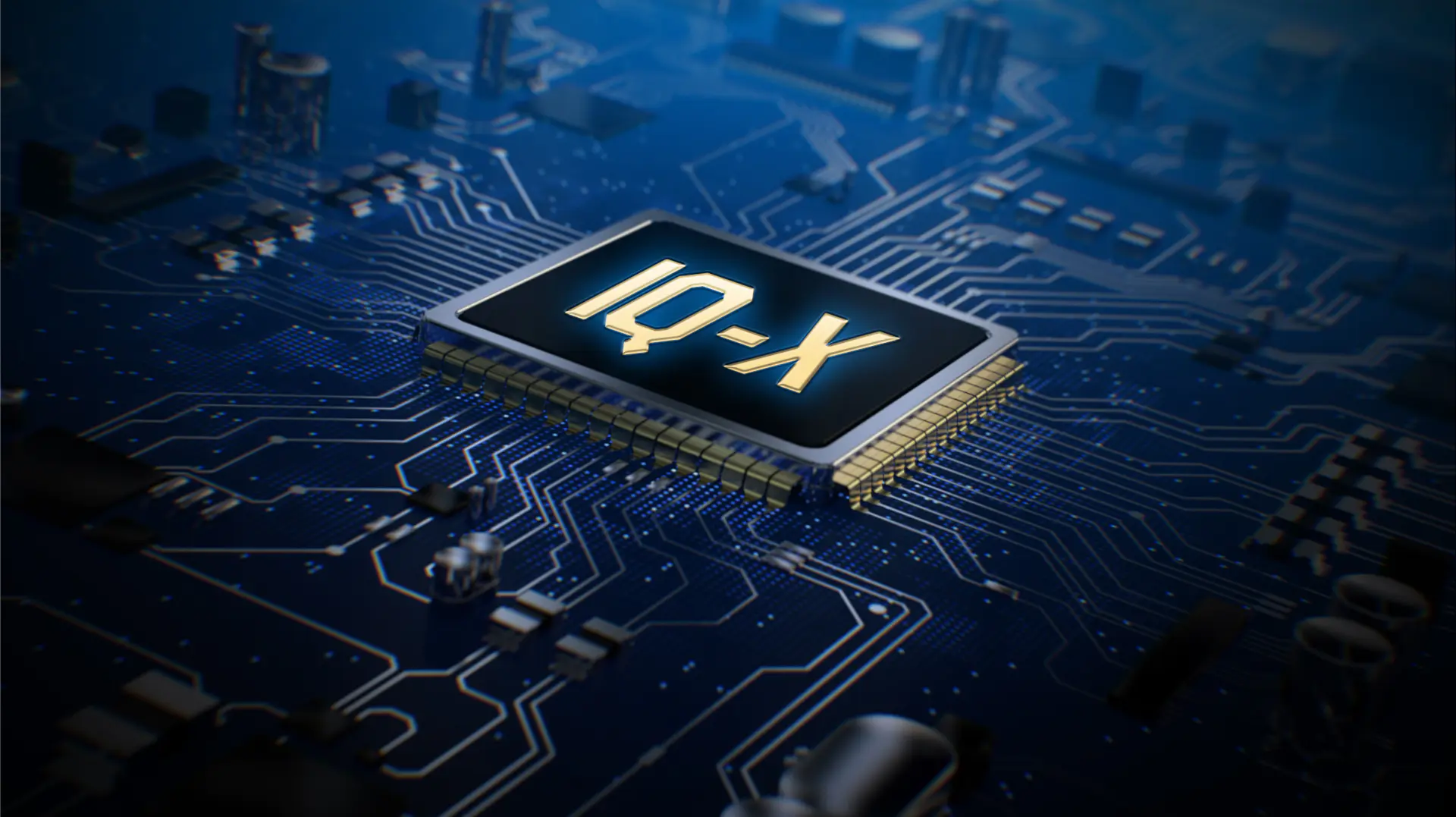 MULTIPLE MODES FOR DIVERSIFIED FLAVORS
Support precise temperature regulation of Nickel, Titanium, and Stainless Steel. Allow users to adjust the TCR (temperature sufficient of resistance) value of heating wires to customize the preferred taste.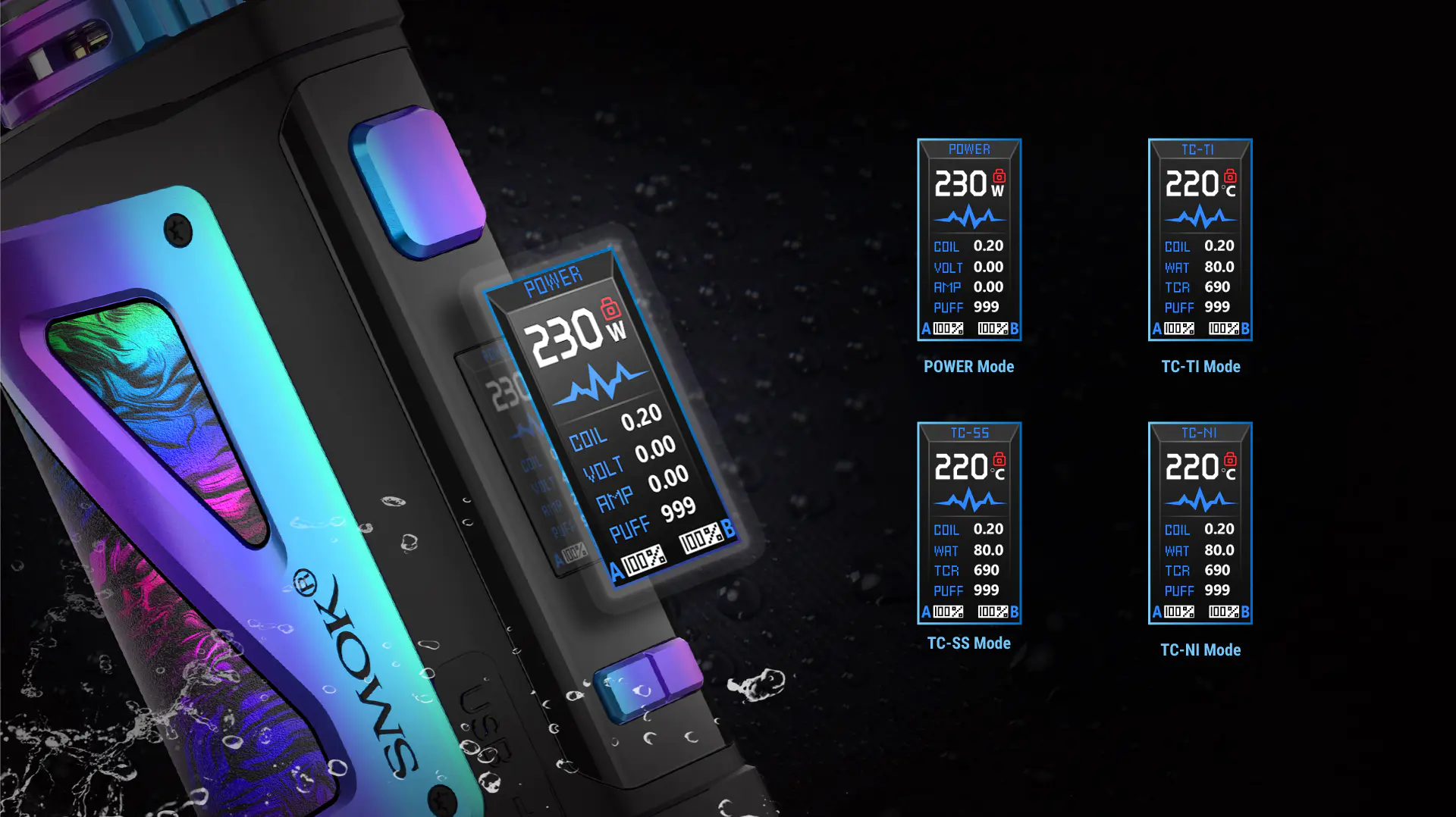 230W MAX POWER OUTPUT
Powered by two external 18650 batteries in series, SCAR-18 can reach up to the maximum output of 230W.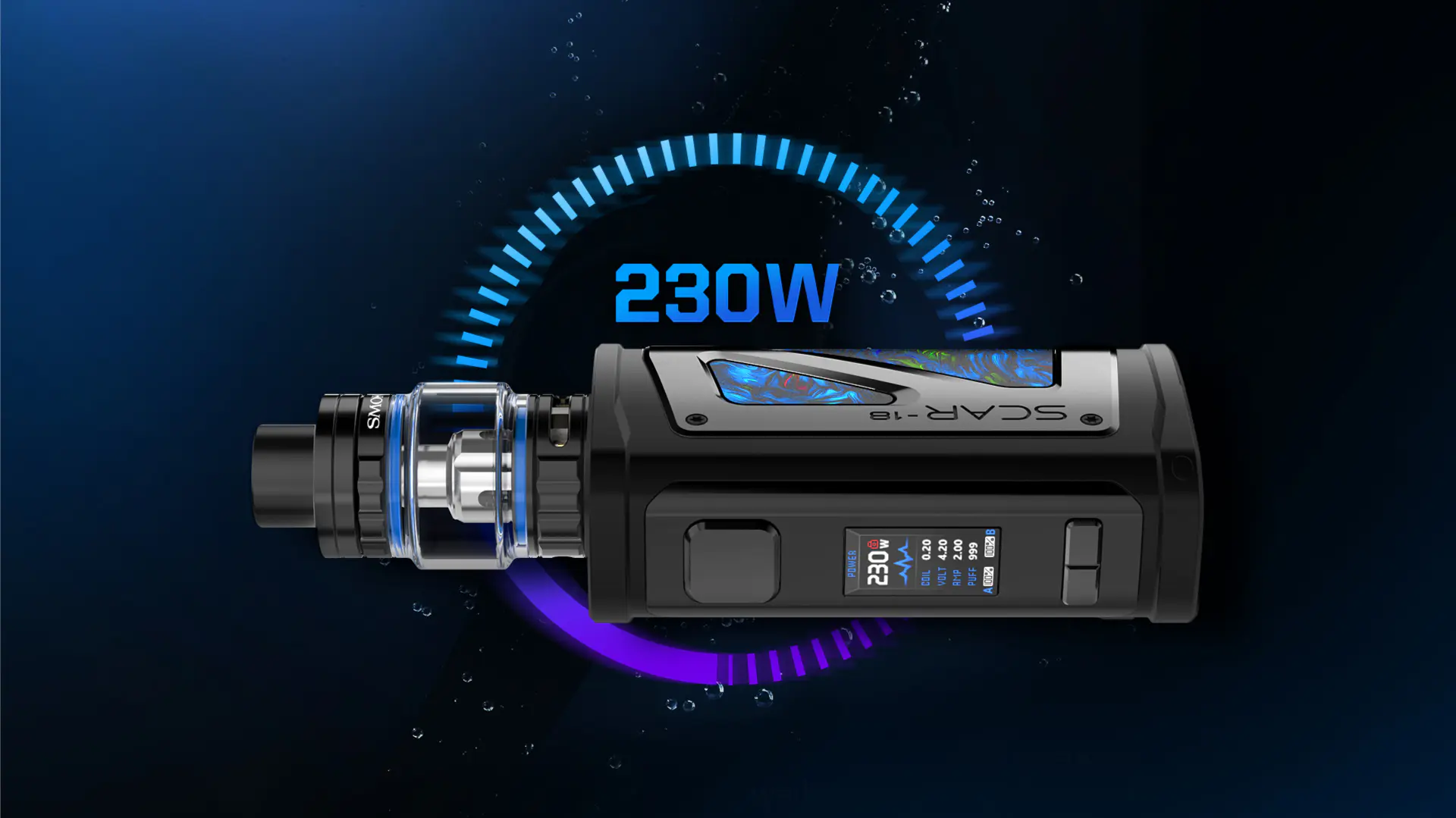 SPLASHES, SPRAYS, SPILLS? NO WORRIES.
SCAR-18 is IP67 waterproof that can withstand water immersion between 15 cm and 1 meter for 30 minutes. And it's also dustproof (IP67) and shockproof to prevent dust ingress and accidental drop.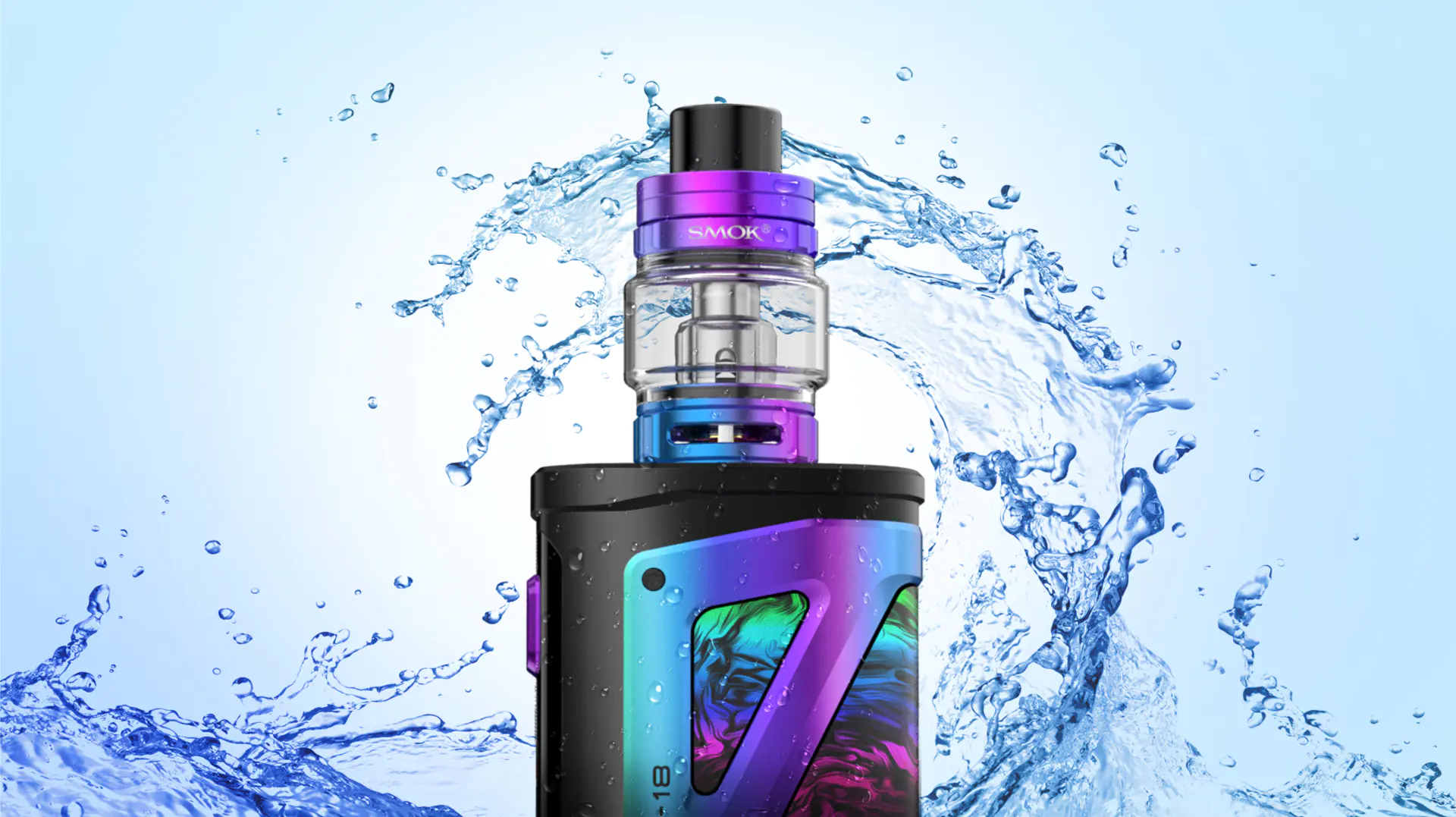 MULTIPLE PROTECTIONS
SCAR-18 provides multiple types of protections to avoid potential risks. A self-adaptive power output functionality has been added to ensure a constant power output during vaping.